The exciting new band all the way from New York, Altopalo are an enigmatic fresh take on the whole genre of alternative. Creating dizzy experimental tunes, the foursome comprised of singer Rahm Silverglade, a solo artist in his own right releasing material through Terrible Records, and guitarist Mike Haldeman who's cut his teeth in Moses Sumney's band. In the rhythm section, Jesse Bielenberg and Dillon Treacy have played with Kevin Garrett and Amber Mark respectively, making Altopalo already veterans of the New York underground scene.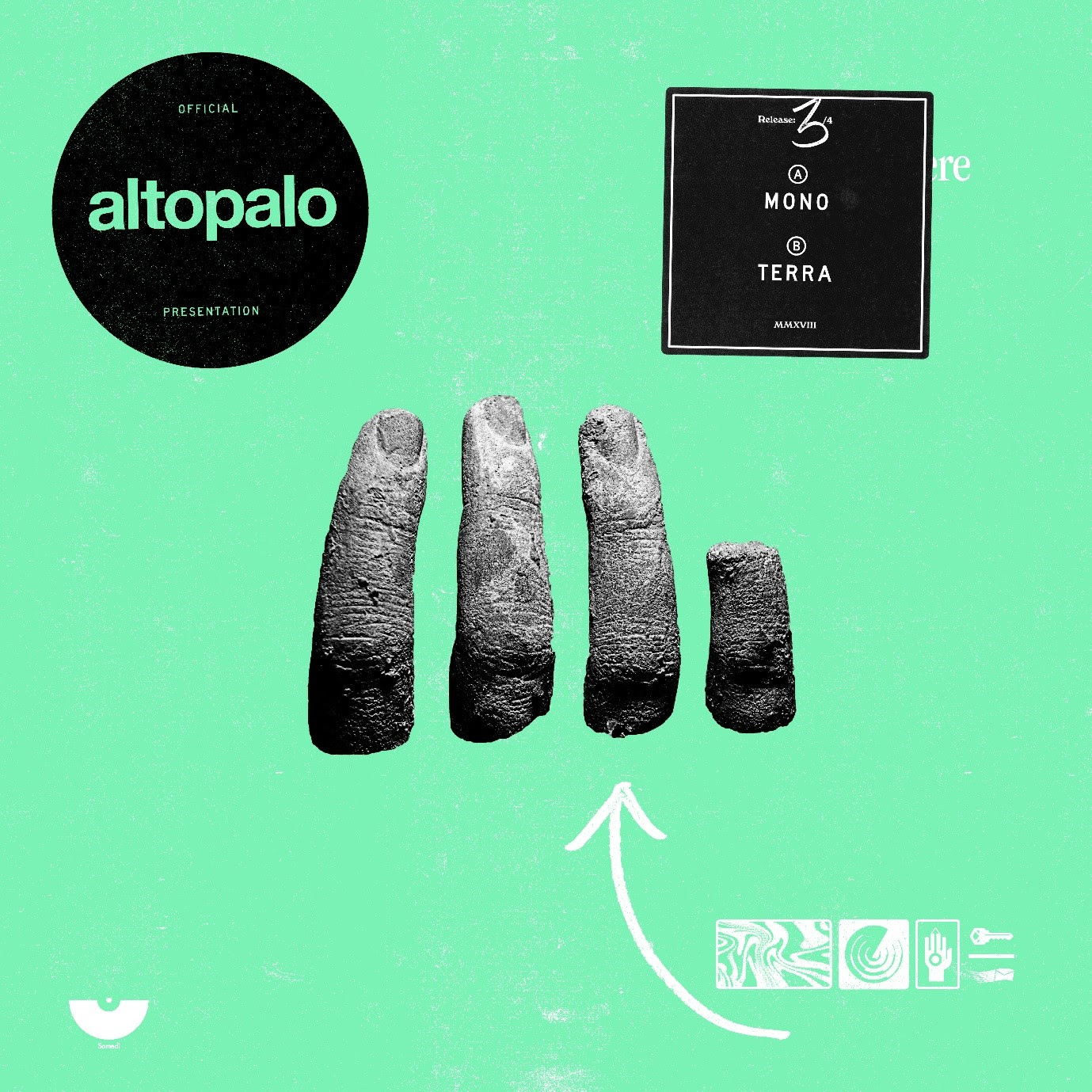 Getting ready to put out their debut album 'frozenthere' later this year its set to be unlike any other album out there in the commercial landscape that is the modern music industry. They've teased it with the release of their 'Blur/FrozenAway' single which was included in Pitchfork's What's Good playlist. Being a very daring record, they set out to achieve a very distinctive artistic vision which they continued in the follow up '(Head in a) Cloche/Pulp'. Continuing their steady unearthly sound whilst showcasing what they are capable of.
Throughout their brand-new track, they seemingly grasp what it means to try and create something new. Within 'Terra' they build on the influencing sonic aura that has encapsulated their work so effortlessly. Being a stereotypically Altopalo sounding track it's one of the bands most diverse tracks to date. Dissonant synths, brilliant in their oddity, lap in like gentle waves before Rahm's eerie and distinct vocal directs a rich and emotive group performance. Structurally, it retains Altopalo's unique and challenging approach while offering up something fresh, exciting and melodic from the group.
The band say of the song; "Terra is a digital tear that drops in memoriam of human connection in the world of social media. It's a question about what it means to be surrounded yet alone, yearning for validation and affirmation of life- an attempt to break through and share something real. Sounds were born from the slowing down of metal spoons clanking around, faux-orchestral guitar loops, and putting everything through breaking amps."
Altopalo's work focuses on what it means to be human amidst a rapidly changing technological world, and it furthers our understanding of the possibilities of music as a technological art. The artistic space they inhabit is a strange and discomforting one, a mirror of our own, but through their incisive lyricism and freeform musical experimentation they open up rich and thought-provoking new prospects for contemporary music.
–
–
Charlie
–
All images found from Google Images, No copyright infringement intended