Burning House are back again with little fuzzy indie piece 'Peach' released at the start of this year. The Southampton-based alt.rock trio have created many infectious tunes in the past from the likes of their recent EP 'Tracer' and single 'If You Won't' and its mesmerizing guitar.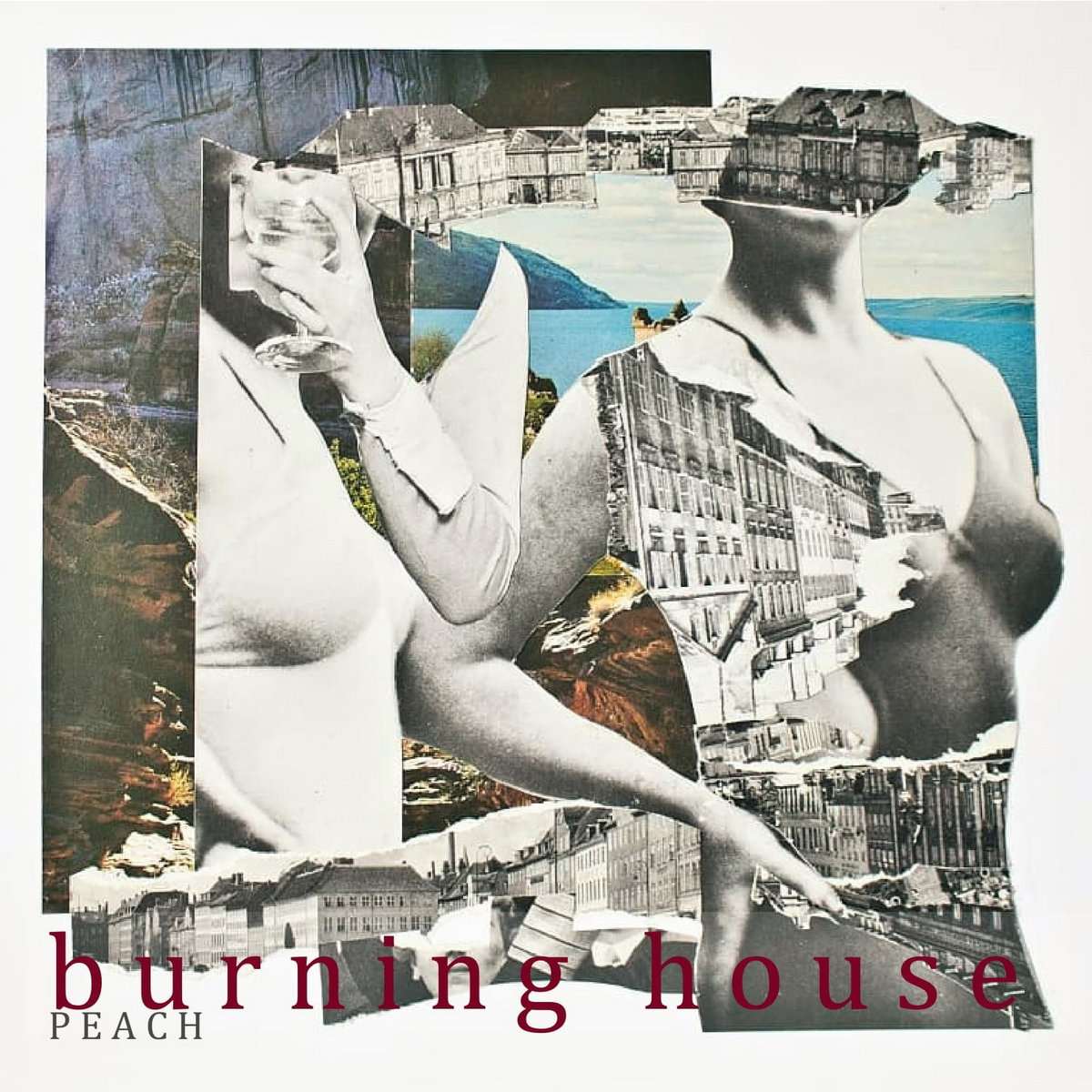 Creating their own independent genre of shoegaze and fusing into it a mix of Teenage Fanclub and Pixies influences their sound becomes defined by multi-layered, piercing guitar rhythms, sophisticated melodic arrangements, and tempos spanning introspective, stripped-down pieces through to distinctly upbeat, frenetic songs. 'Peach' itself is more over than not the more pop orientated track they have released to date. However, this track carries with it some heavier themes much like many of their other releases.
In a recent press statement the groups vocalist and spokesperson Aaron Mills stated that "'Peach' explores that feeling of impermanence and precariousness when we allow ourselves to fuse with another, often at the expense of our own identity" he continues to explain, "It also concerns the distant idea of happiness portrayed in holiday brochures and billboards, the kind that makes happiness an impossible ideal…"
After carefully approaching BBC 6Music's indie leading light Steve Lamacq with a 4-track demo at the legendary Joiners, Southampton, Lamacq was so enthralled that Burning House was chosen to appear on 6 Music's new band's line-up. Subsequently, Burning House was invited to open for Wire at the Con Club in Lewes. The trio's euphoric sound has also led to shows all over the south-coast with Moon Duo, Shonen Knife, Is Bliss and Kagoule.
–
–
Charlie
–
All images found from Google Images, No copyright infringement intended