Electronic dream pop is a very unique and special type of genre mix. You have the flow and tranquillity of dream pop blended together with the intensity and power of electronic future sounds. This idea and concept is something that Phoria are very good at after taking some time out of the whole scene. The experimentalists haven't settled down just yet though. After releasing their critically acclaimed debut LP 'Volition' in 2016, the Brighton group took what they describe as "a much needed but somewhat uneasy quiet" before summoning them together to start afresh. The problem wasn't that they grew complacent, but that they'd expended so much of themselves in making 'Volition' that retreating old ground would have gone against the impulses that guided them there in the first place.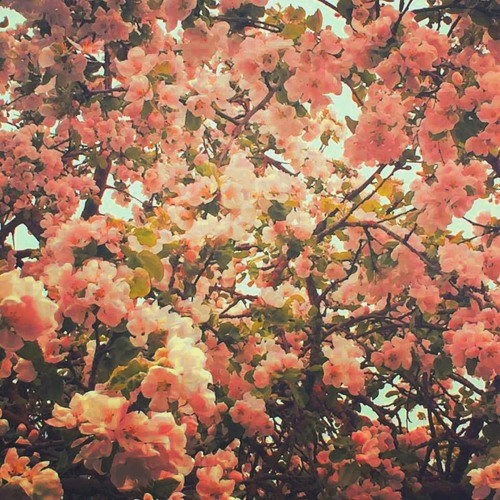 Their new single 'When Everything Was Mine/Rrotor' is the second piece of new material to come from the enigmatic group this year, following on from the classic and classy 'Mass (Re-Imagined)'. Together, this new material forms an exciting prelude to the release of their second album early next year. With 'Volition' they had achieved something groups usually achieve only once in their career, if ever. They instantly outgrew any predetermined concepts of what Phoria was through their dizzying and lawless artistry. From the shuffling electro pop delights of 'Melatonin' to the intimate acoustics of 'Saving Us A Riot', 'Volition' remains anything but predictable.
Phoria is headed up by the master of electronics and composition Trewin Howard, a deeply sensitive character in tune with his surroundings, empowered with synaesthesia and once afflicted with a mysterious – still undiagnosed – illness that left his senses frayed and mind on the verge. Ironically, when this illness receded, it left behind an even more heightened auditory perception. On 'When Everything Was Mine' Howard rejects the idea that lyrics have to have conventional narratives. To him, a lyric can be a small self-contained unit of feeling or a musical texture in the fabric of the song itself. In the song he takes that idea to its logical extremity, creating a complex emotive musical and thematic idea from a song title alone.
 In 'Rrotor' his aptitude for stacking and mixing vocals like instruments makes for an intriguing and impossible to pin down electronic performances. Phoria's unique and beguiling musical style has garnered impressive support inside and out of the industry. Every single has charted in Hype Machine's Top 10, and radio support has been heaped on them from Phil Taggart and Huw Stephens at Radio 1, and Lauren Laverne and Tom Ravenscroft at 6Music. With over 1 million monthly listeners on Spotify and a grand total of 41 million Spotify streams, they've established a firm footfall in the streaming world.
–
–
Charlie
–
All images found from Google Images, No copyright infringement intended