2017… the year that most things changed and not for the best. But hey that's just my opinion, just another cynical millennial disgusted with the world in which I live; much like everyone else is. The world of music has evolved to bring people even closer together than it ever has before this year. With music provide not only comfort but support, stability and hope in desperate times of need and compassion. In light of all this sadness within the world, music has bought some insane headline moments with it throughout the year. Sgt. Pepper turned 50 this year which of course meant a load of Beatle related music and merch where made and sold this year further showing what an insane career and test of time the foursome has. Foo Fighter's did a duet with Rick Ashly; Ed Sheeran purely dominated the charts with his super hit of an album Divide giving artists like Stormzy the bump up the charts that they needed; Coldplay did a massive tour all over the world the entire year celebrating their album A Head Full of Dreams. A benefit concert entitled 'One Love Manchester' was put on to support the victims of the Manchester terror attacks and a single was released further on in the year to support the people of the Grenfell Tower disaster. Festival season brought with it a whole heap of acts including Glastonbury's last line up for a year as in 2018 it takes a year out. Overall this year in music has been incredible with more and more diversity being shown day by day so let's hope that 2018 is as eclectic as this year. Now onto my top 4 songs of 2017…
4) Dua Lipa – Blow Your Mind (Mwah)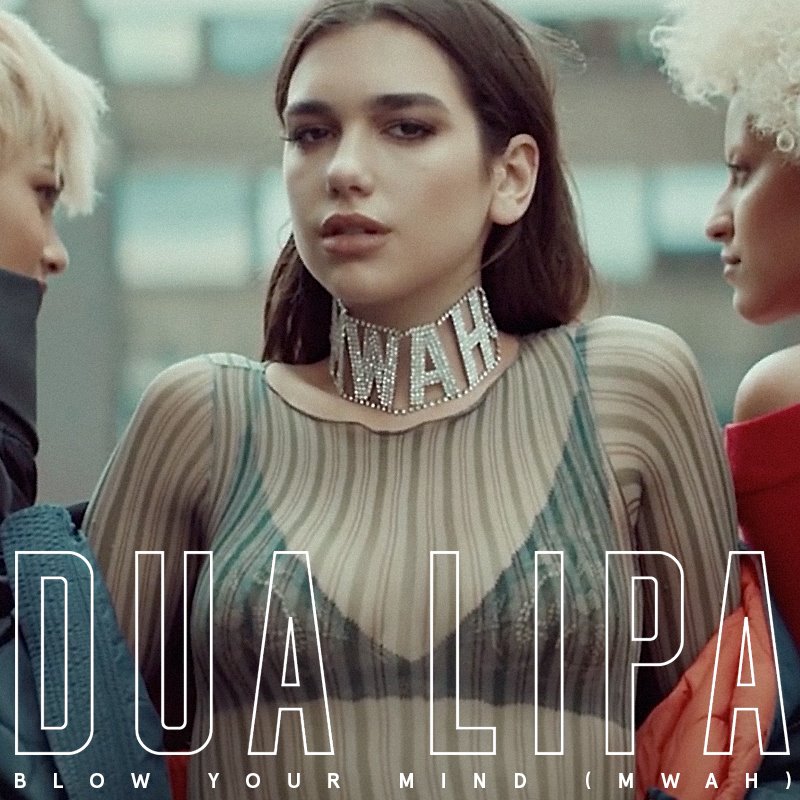 Now after starting out slow with single by single slowly being released, Dua Lipa started to get picked up by the main stream. Her single New Rules hit the charts right in the chest and became the club tune of the year with no night out being completed in 2017 until it was played, screamed at the top of your lungs and sang all the way to the kebab shop. However, for me her track Blow Your Mind (Mwah) has to be my fourth top track of this year. Its power and meaning, its punch and kick are what everyone needed in 2017. Part of her debut self-titled album released this year, every track went from strength to strength including this one. Not as big of a hit as New Rule but Blow Your Mind (Mwah) definitely had its fun within the charts for a little while. From becoming a small indie pop artist to household name, Dua Lipa has had her fill in 2017. The highlight for her being the only UK female artist to score a UK number one and to headline Glastonbury. Which I think isn't bad for only having one album out thus far…
3) Jorja Smith – Beautiful Little Fools
Releasing several singles independently in 2016 Jorja Smith was tipped to be the BBC's and Evening Standard's UK's most up and coming artists of 2017; she didn't disappoint. In March 2017, Smith featured on two tracks on Drake's album More Life which was a massive hit this year among the R&B community and charts for that matter. Also during March, she released the single Beautiful Little Fools on International Women's Day. This has to be up there this year as one of my favourite tracks due to the message she gets across. Not only because of when the track was released but the title is a reference to one of my favourite books of all time, The Great Gatsby. What further adds to this boundless piece of work is the video. It features Jorja singing at the Rivoli Ballroom in London, playing characters from different levels of society representing the type of world we live in. It's sheer poetic form and ability to provide a comforting blanket of escapism that is well needed further shows how she has grown from being a Soundcloud artist just releasing Blue Lights, another favourite of mine, back in 2016.
2) Bad Sounds – I Feel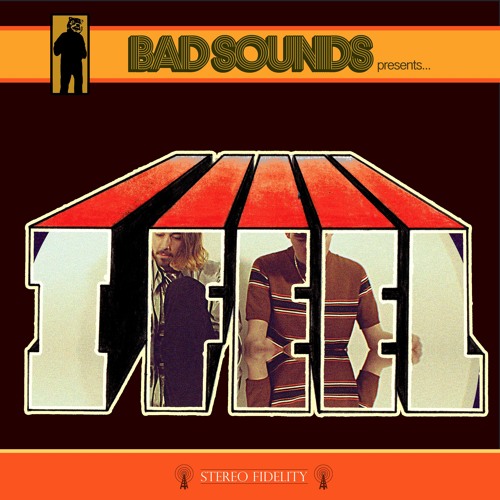 For anybody who knows me Bad Sounds have been a big part of my life this year, having rediscovered them in late August and seen them live with Wolf Alice in Camden in October. They have been busy busy artists releasing two sperate EP's all with hit singles on them including I Feel from the PHRESSH EP. This is my top song of theirs and when I introduce them to anybody else this is the track I always go for. Its fun filled and ready to go truly describing what their musical genre is as trust me it's one of their own. Combing all the elements of pop, rock and indie that I love they really do know how to form an insane track. These guys have really hit it off this year having big success with their EP's and having fun making music videos for their new tracks. The best of which I feel is Hot Head Chippenham. Out of all of them it's the simplest but to me its personal as I have grown up in and around there so to see it in a music video makes me laugh every time! There is nothing that Bad Sounds can do wrong in my eyes… Well musically anyway.
1) Wolf Alice – Don't Delete The Kisses
At the top of the tree this year has to be Wolf Alice and their epic wave making return to the music scene with their second album Beautifully Unconventional after their hit debut album, My Love Is Cool. It was the wave the indie scene had been waiting for and I personally think came at just the right time with singles like Yuk Foo and Beautifully Unconventional being released periodically up until the inevitable release of the album. Yuk Foo had been my favourite track from the start but when I heard Wolf Alice earlier this year in October Don't Delete The Kisses traded to its place. It just screams from the top of its lungs Wolf Alice and what they stand for. It's a modern love song for a classic type of love affair and I think perfectly helps them continue their adventure into the unknown abyss of the music industry. It perfectly sums up the year for me personally and for the whole music scene in general, especially this year in particular.
–
–
Charlie
–
All images found from Google Images, No copyright infringement intended