Art is Hard Records is a small independent record label ran by two friends based in Bristol. Ever since starting out the label in 2010 they have been ending the year with a Christmas single and this year they have turned over to the help of Porridge Radio. In previous years they have worked with the likes of Trust Fund, Happyness and even super-group The Magic Gang but this year they have produced a six-minute seasonal jam in the form of O. Christmas.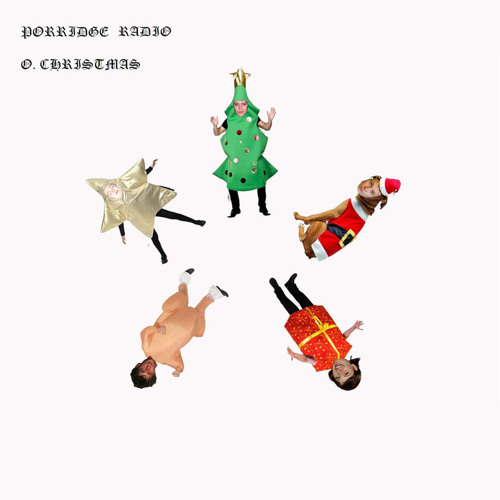 Filled the to the brim with everything you feel a Christmas single needs, this track even starts out with an opening yell of "its Chriiiiiistmas" from Garden Centre's Max Levy. The song sounds like 'the soundtrack to every Christmas Eve where you remember how much you hate your hometown and walk home alone in the rain. Because your life is far too dismal for it to snow on Christmas Eve.' The track slowly gets going and at its peak you can sense the under lying positivity that is surrounded by the blizzard of misery that is seemingly hard to crack.
Of the song, Dana says "I like Christmas songs about heartbreak and despair but I also love the cheesiness and earnestness and exaggeration that's only really allowed in a Christmas song. I get this feeling of isolation and alienation every winter, and I was thinking of a particular break up that happened over Christmas a few years ago and how every year the same winter sadness takes over and from there it just wrote itself really."
If I'm honest Christmas is meant to be a time of joy and happiness and seeing all your friends and family again after what feels like years of not seeing them. However, there are some people out there who aren't having such a fab Christmas and this song sums that all up. It just goes to show you can make a happy Christmas song with only a slice of happiness and a motive of sadness that washes over the whole song.
After a year which saw Porridge Radio supporting the Abattoir Blues and Vagabon, they're planning to spend early 2018 avoiding playing too many shows and instead working on their second album. They do however have a few shows left before this grand master plan kicks in. Being a band signed to Art is Hard normally means having your music released on a rather interesting format such as cigarette packets, maps, t-shirts and pizzas. However, this time around O. Christmas has been released on a press of limited edition vinyl with gold foil artwork which also comes with a postcard and a download code.
Previously Art is Hard also have a singles club which has previously featured the likes of Abattoir Blues, Bos Angeles and Splashh amongst many others. They have also put out the first releases for bands such as Joanna Gruesome, Diet Cig, Fear of Men, Flamingods and many more. This just goes to show what a year these guys have had and how far they are set to go as well with future collaborations and projects.
–
Buy the single here: http://artishardrecords.limitedrun.com/products/607176?preview=true
–
–
Charlie
–
All images found from Google Images, No copyright infringement intended