Back again with their fourth single is Sad Palace. This South Coast foursome are brimming full of groovy attitude and the single itself is a continuation of their well-known icy pop mixes. Combining bubbling organs and ear piercing alternative rock guitars blended together with jazzy filled breaks they really make this track unique. All this is being done whilst the vocals deliver demanding hooks and break into an infectious higher pitch that really hit you.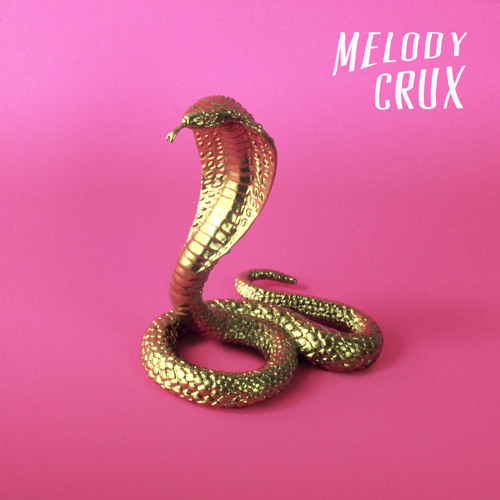 The track itself 'Melody Crux' is all about light nights and the amazing vibes they generate. The band tell us why 'Most of the lyrics were written on a night out, sometimes you go out partying for the night when you really shouldn't. It's a weird feeling, being out dancing and drinking, and then realising you're just not in the mood. The music stays really upbeat as the words slowly deteriorate with the night, because the night doesn't care about your feelings, it goes on anyway.'
This I feel perfectly sums up the track and what it means to go on a night out during this day in age. You always go out for pre-drinks at Spoons and regret leaving the comfort of your own home. You then go to the club and hate how loud the music is and by the end of the night you find yourself in your local's kebab shop buying food that you don't have the money for as you bought everyone a drink earlier on in the night. It's a lot to sum up in a track but I feel Sad Palace have done it down to the t.
Sad Palace's previous single Frostbeat was released on limited edition tape as part of International Cassette Store Day earlier this year. This was met with a big fan success as the event is gaining further popularity the more its being ran. I would go as far to say that it will be as popular in the future as Record Store Day. Maybe in 5 years' time or something.
Combining their echoing sonic combination of retro and contemporary influences this single and the others the band have released over the past year or so are leading to a very promising debut EP. Which I feel is very needed as the band gain further and further support from their local fans and start branching out more. With online praise building, invites to perform at the exclusive Sofar Sounds sessions and another glacial diamond under their belt, Sad Palace look set to break beyond their small-town constraints. They possess the creativity and ambition to level-up to national indie supporters especially when they can be so easily compared to the likes of Jaws, Swim Deep and Superfood.
–
Buy the single here: http://sadpalace.bigcartel.com/
–
–
Charlie
–
All images found from Google Images, No copyright infringement intended