Up and coming artist MADDEE is just 19 years old and coming from Canada she is set to take the UK music scene by storm with one of her brand-new tracks. Having already performed for Canadian Music Week, Bestival Toronto and being picked by Red Bull as one of the newest artists in their Red Bull Sound Select program, she is set to go far next year.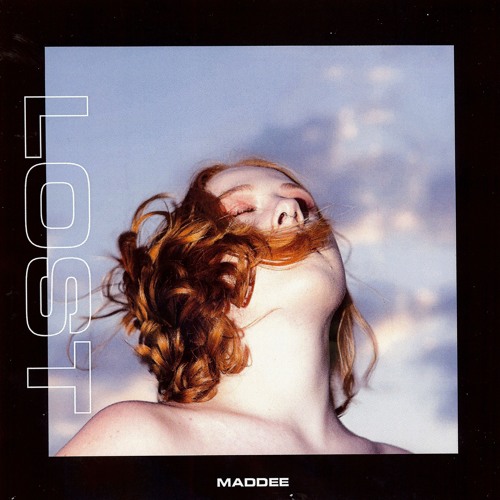 Her latest release 'Lost' is her first solo track so far, having previously released a track called 'Blind Eyes' produced by Harrison. 'Lost' is filled to the brim with plucky bass and intriguing musical concepts that bend the whole meaning of music to her liking and the listeners ears. Jazzy breaks and groove based instrumentation give her a base which her vocals can thrive and be at one with the sound waves underneath the track. With laid back and effortless soulful vocals she is slowly becoming an infectious alternative pop gem with a plate of music ideas to offer; all in one track.
Many have described this sound as something that you are likely to hear within a trendy club or a smoke-filled jazz bar with young adolescent teenagers trying to blend in with the usual crowd. MADDEE's soulful vocals really captivate the imagination and make the whole experience of listening to 'Lost' unique but with a soothingly familiar beat to any other type of modern day track.
Not only being all of the above but she also is a woman of many talents. Being a multifaceted artist, writing, composing and playing guitar and keyboards all on her own. This just goes to show how dedicated she is to this art form and what she is willing to learn and put into practice to achieve her dreams. Having said this, at her young age she has already started working with bigger named artists such as the likes of Willow Smith and Lil' Yatchy just to name a few. This is an achievement that few can claim they have achieved at this age and with such little help from external sources. This being said MADDEE is also a keen photographer and has had a 'passion for pursing the arts since she was 12 years old.' She says that 'Photography has always been something that intrigued me, and I am hoping to pursue it in my future after high school.'
Using elements of shoegaze and dream pop she has achieved a unique and intriguing sound for her audience to wrap their ears around within every track that she makes or feature on. Being such a hypnotizing track 'Lost' really is a massive foot into the industry door for MADDEE and the whole idea that she wants to put across to her audience is slowly coming across.
–
Stream the tracks here: https://open.spotify.com/artist/7lRmMHNCYeMP14S7ArmF1A
–
–
Charlie
–
All images found from Google Images, No copyright infringement intended