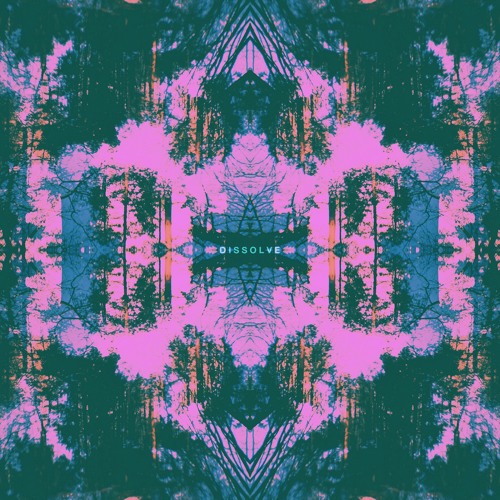 This week I bring to you TUSKS and her debut album Dissolve. This album follows up her two previous EP's Ink (2014) and False (2016) which have helped formed the foundations on which this album is built upon. She uses, as a key part of her musical working, her rich visual imagination to help her create a journey that carries a message right the way through the album. Being a very cinematic person, she says she 'Loves being outdoors and being surrounded by nature. I grew up by the sea and I've always tried to spend as much time outside and travel as much as possible – I think perhaps subconsciously that all influences how cinematic some of my music can be and why I love creating the artwork to go with it'. Being an appeal to the individual experiences of listeners she steers away from common musical ground creating her own channels of interpretation.
This ten-track album offers a lot. It's got twists and turns right the way through it creating such incredible visual messages for the mind and soul. This whole idealism, I feel is captured within the first track. It's my favourite out of all of them and I feel sets the bench mark high for the whole album itself. Part instrumental part classic sounding track it mixes the right amount of minimalistic sounds with more modern visual ideals. Its ghost like nature haunts you long after the track has finished. Its makes you feel on edge and yet also strangely feels like a blanket of comfort in a time of need. For You described in three words would be; Rich simplistic visuals.
The title track for this debut album, on the other hand, showcases what it means to TUSKS to create a visual song. Its short and sweet but does the job perfectly in terms of getting the perfect amount of audio based visuals across. The video for this song is everything you feel is needed for the track. TUSKS herself said that 'As soon as I wrote Dissolve, I had a really strong vision for the video of two people fighting on a dimly lit London street at night. We were so lucky with the amazing actors and production team that brought it to life and added in the ideas of shooting the whole thing in reverse in one shot with the changing lights – it adds such a dreamy quality to it.' This dreamy quality in visuals can also be heard throughout the song itself adding a more mellow vibe to the track.
Like many other artists TUSKS takes her inspiration from experiences and exploration and turns them into music. This mix and ensemble of motivations as an artist and a human being get mixed into her powerful and crystal-clear sound. This sound, of which, has been praised by a real eclectic mix of influencers like The Line Of Best Fit, Annie Mc and Wonderland. Which is impressive for such an ambitious and strong debut album full of outward artist projections.
–
–
Charlie
–
All images found from Google Images, No copyright infringement intended