Hello Stranger,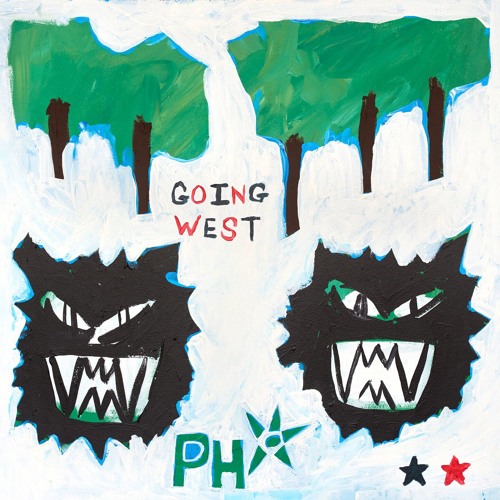 A little bit of disco never hurt anybody. It's a genre and lifestyle that we've all loved or been through at some point so Park Hotel is the perfect band for everyone. This post-electronic dance band based in London are making disco cool again. They are set on exploring the fine line between alternative electronica and wired downtown song writing.  Park Hotel sound like the perfect mix between Earth Wind & Fire and Talking Heads with a tiny sprinkle and flash of Steely Dan. These guys first stepped on into the studio in 2016 and after playing a series of under-the-radar shows in London they released their debut single. After the success of the track they are currently working on some brand-new music in the form of a dance-craft filled album.
Their debut track entitled Gone As A Friend is the perfect dance disco track filled to the brim with Talking Heads vibes with a hint of something darker. They couldn't have created a better debut track to throw out into the big wide world. Its catchy beat and darker sense of purpose hidden behind the main vocals really makes it stand out. The repetitive idealisms that it contains make the beat mean that little bit more than just being the back bone of the song itself. What shakes it all up is the little electronica solo towards the end of Gone As A Friend. It throws a curveball into the mix which couldn't have been done better. The simple beats and disco vibes really make this track what it is. It's one of the few modern takes on disco that have just worked straight away, right off the back of the hand. This also makes Gone As A Friend a really diverse track that many people would listen to rather than a select few who love disco to bits.
Now their newer track Going West is an even fresher perspective on disco. Even more so than their debut track. It carries the same beat all the way through which is a key part of disco, especially from the 60s. Yet it has an unusual spiral that flows all the way through the track right to the last beat which help separate it from their debut. It starts right from the press of the play button which lets you get sucked into the magic and madness of modern day disco tracks. Going West seems like the lighter side to Park Hotel as it just seems so airy and light. This contrast between the two available tracks shows off unique artistic flares that only add to Park Hotel's musical profile. With catchy beats being made just for the fun of it you can see where these guys are heading in terms of album content. It's sure to be an album of two sides; light and airy but dark and needy at times.
Fierce Panda Records have defiantly found themselves a keeper in terms of disco and the ability to make it cool again. This creative duo have only just begun to explored what disco is about and what it means to people who adore and follow it religiously. With their live set at Bestival and their recently announced headline show at The Pickle Factory these guys are going far with a debut album in the works as I'm writing this all up. Crazy how disco can suddenly be cool again.
–
Buy the tunes here: http://www.parkhotelband.com/
–
–
Charlie
–
All images found from Google Images, No copyright infringement intended