Hello Stranger,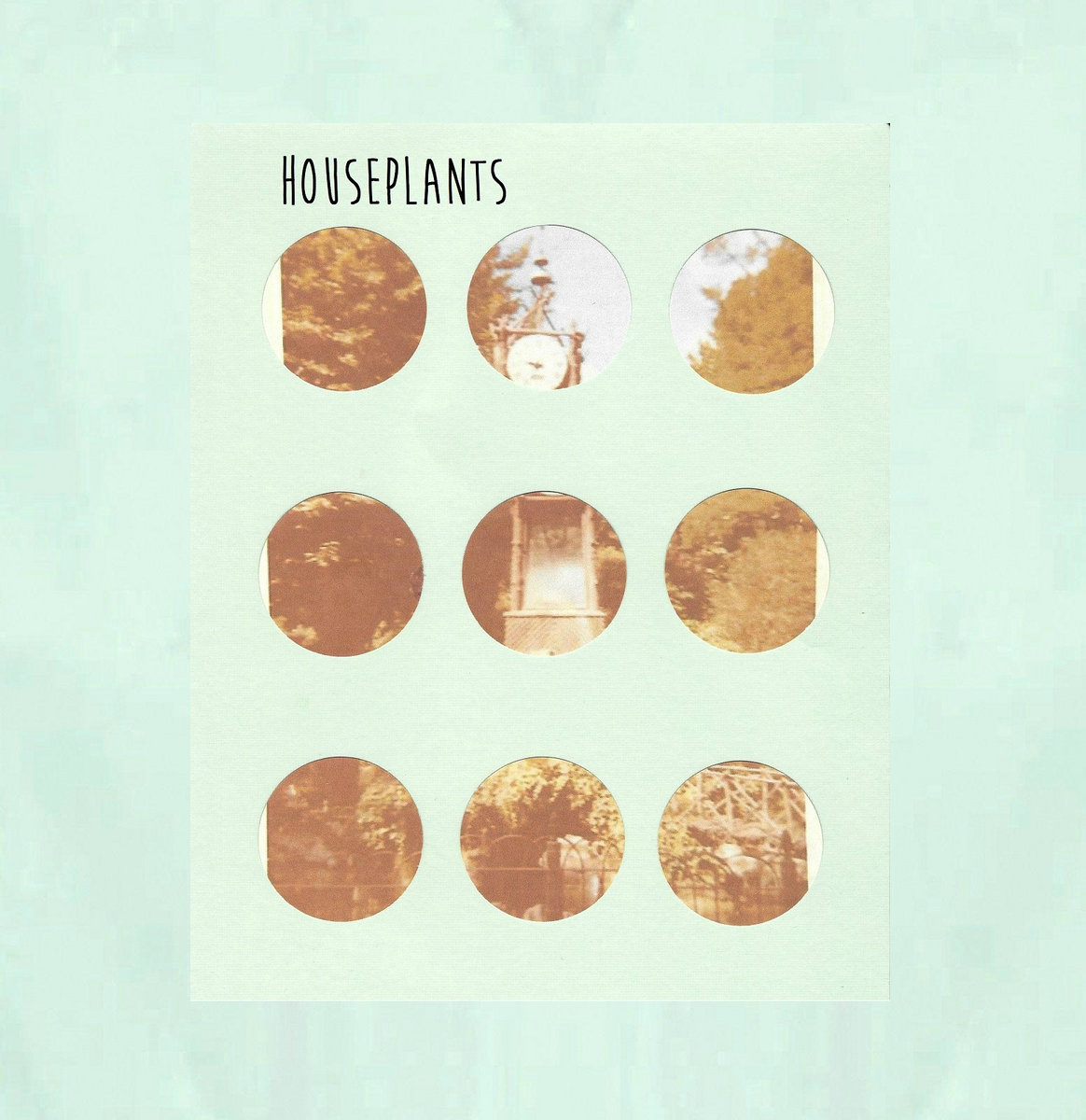 Brand new from a band you may have heard of before, Houseplants. Now these guys are not to be confused with the band House Plants, which I initially was confused about! Houseplants have released their first debut EP which is self-titled just to make things that little bit easier. This Michigan based band is all about dream pop and what it means to break down the barriers between it and the other similar genres out there. They have created a real mix of happy go lucky tunes that really show off their skills and overall take on what it means to make music. This duo consisting of Matt and Victoria really know how to make music they love and matches their voices to perfection.
The first track off this EP is entitled Bloom In View and even though it's the first track it really shows off what these guys have got. With its space age sounding keyboard and little plucky riffs really getting into your ear drums within the first few seconds of the track. It's such a catchy track that is perfect for being the first one on the EP as it brings to the table exactly what you're looking for. A sprinkle of hope, happiness and love all in a little bloom. In a way, it's one of my favourites on the EP due to its simplicity and minimalistic attitude to being what it is, simple. It's a piece of classic dream pop presented in a twisted yet bursting with life way. I do love it.
Onto the next track which happens to be the single from this EP, Honey Garden. Debuted on Gold Flaked Paint's website it really got the crowd going so to speak. Throughout this track it really makes your head nod and feet tap to the fast-paced beat they have going on. It makes you want to go outside and enjoy life to its full. When first listening to Honey Garden on Soundcloud you can see that the track is quite monotone. This made me a little hesitant to begin with but you can hear why there is no drops or sudden change in music because Honey Garden is all about the good times and the mellow beats. It's hard to find the right words to describe this track but with its new wave and shoe gaze vibes it really fills a musical hole that you never knew needed filling.
Slowing the whole world down a second with track three, Pale Moon. Its chilling and refreshing sounds really have the ability to make you feel weightless in the chaos of the modern world. It almost seems hymn like with Victoria's angel like vocals blending in beautifully with the controversial Christmas sounding bells that seem to play with your ears once in a while. I thought something else was playing in another tab to start with but once you realise the bells are there to add little sprinkle it all seems to just work. But once again this track sounds similar to the previous ones yet it carries its own unique little twist like all of Houseplants tracks. Simple yet unique in their own ideas and feelings.
With a newer wave and high-flying feeling track number four really gets down and to it in its short 3-minute life. New Daze does exactly what it says on the tin, bring something new. Its steady beat that make your feet groove really make everything seem all right and as if they are going to get even happier than they are now. The title of the track really sums it up best as its really is a dozy track filled with distorted instruments and a sprinkle of modern beats carried out by the drums.
Now bringing a whole new concept and unique feeling to the table is Hikari. This 80s form dream boat of a track really slows everything down into an understandable format that seems so simple to understand yet has an air of complexity around it. this once again has to be my favourite track due to its complex sounding nature that seems never ending and unique to Houseplants themselves. The continuous sound of hope and a dash of hopelessness really makes you think about the track and what it means to make/create music. The time and effort it takes to create a masterpiece of a track like Hikari seems distant and almost meaningless once it has been created. Hikari means light in Chinese and this track, especially for me, carries an effortless light and hope with it whenever I play it.
Now the last track on this 6 track EP is Midnight Run. This is an upbeat and happy sounding track that I would say should have been towards the middle of the album before the sad tracks. However, having said that this track seems endless and then suddenly changes its course in what it means to be a dream pop track as its floats between new wave and post punk. It makes you think of the good times that have been and the good times that are yet to come along in the near future. Midnight Run is a track that everyone gets along with due to its sheer versatility and complex sounding nature that constantly cross paths and the whole EP is brought to a close by its never-ending rhythm and beat.
Overall this dreamy EP is perfect for those long summer drives to go visit the ones you love. Its versatility and unique take on what it means to be a certain genre band help break down the barriers modern society depict within music. I would also suggest that if you live in US that they are well worth seeing live if you get the chance. The dream like sounds among a crowd of people would be an incredible experience to have.
–
Buy the EP here: https://houseplantssss.bandcamp.com/
–
–
Charlie
–
All images found from Google Images, No copyright infringement intended