Hello Stranger,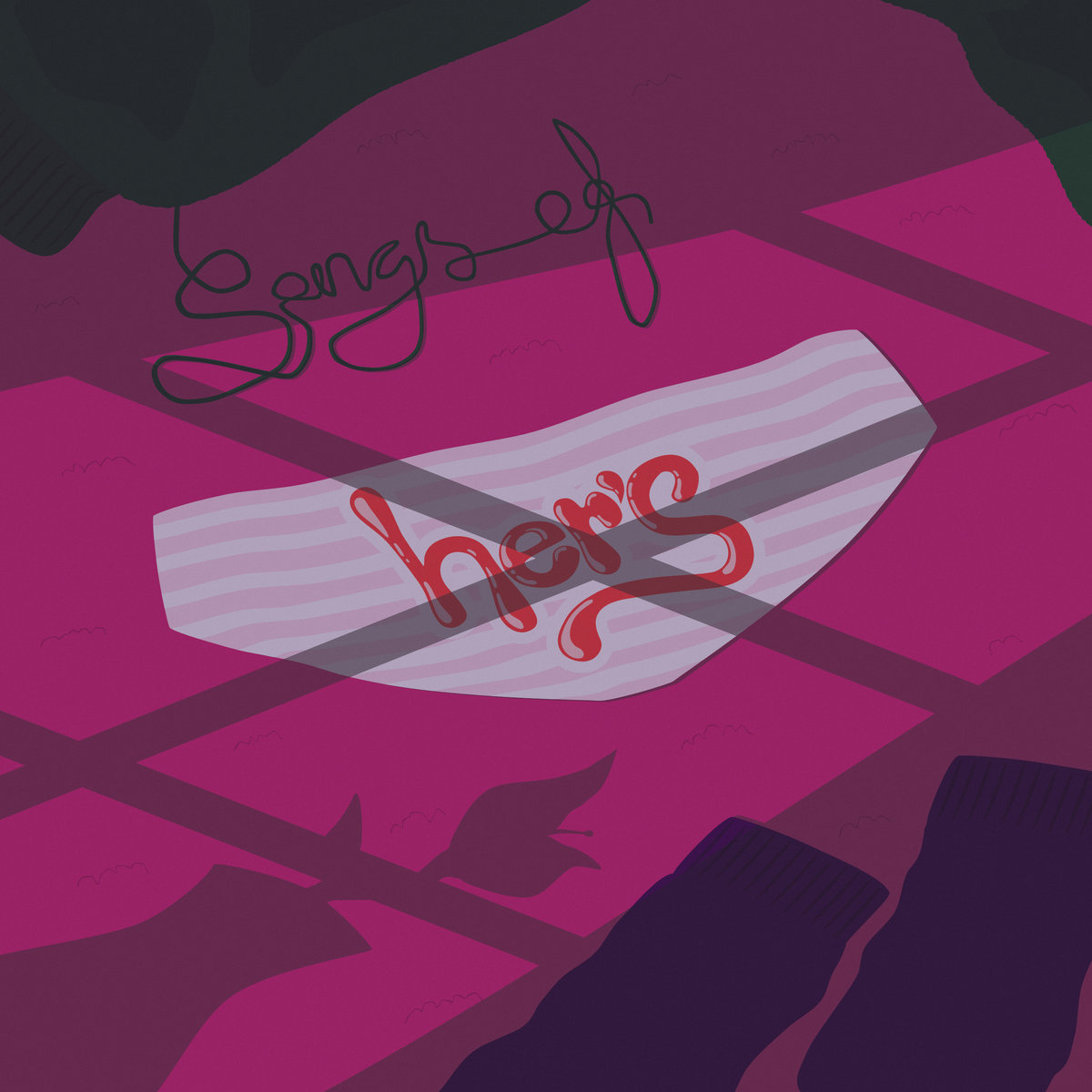 This week I bring to your ears a little band I found around a year ago when they released the song Marcel. It's a lovely little track that I instantly fell in love with. So, when this full-length album was rumoured to be coming out I did get rather excited about it. Her's are back and better than ever with their debut album Songs of Her's! This Liverpool based pop due met for the first time in Liverpool as students as Stephen is from Barrow in Furness and Audun is from Norway. These guys created a band that dream pop just seems to thrive in and that seemingly unpicks the types of cultures they each grew up in. Going above and beyond what it means to use stereotypical British indie vocabulary Her's have gained quite a following. With 2 million Spotify streams and going on tour in April with Blaenavon.
The first track entitled Dorothy brings a whole different vibe to the scene. With plucky guitars and droney vocals that really get into your head. These two key elements both seem to merge together to create a whole new meaning to the indie genre. This you would think wouldn't work, but oh how it does. It just has you drifting off into the distance making you feel all kinds of things as you go. One of my favourite things about this opening track is how emotionally involved you can get with the vocals when you sing along. It can really mean something personal to the listener and I would go as far to say as it's an easy to relate to track. Dorothy also sounds like a classic Mac DeMarco track, or definitely carries the same feelings that he does in his tracks.
Track three brings us to one of my personal favourite Her's tracks, Marcel. It captures everything summery in one 3-minute track. It's such a happy go lucky track that just seems to go on forever doing its own thing. Every time it comes on it just makes you smile and think of all the wonderful summer sun things you've done or have yet to do. It's the perfect warm weather track. What sells it to me so well is the floaty and psychedelic feel you get as it flows into your ears. You can just sit back and let the music wash over you and think of nothing other than the good times to come. Marcel is the hippy of the album and creates such a unique warm and fuzzy feeling that seems to just carry along for the rest of the album. My love for this track is unpresented.
Throwing a complete curse ball into the mix is track 5 with Speed Racer. This is such an ecstatic track that makes you want to get up and dance around the room.  It definitely gets your heart going and feet tip tapping away with not only enthusiasm but a new-found joy for life itself. It carries a variety of different sounds from beginning to end. Including an almost screaming set of vocals that only add to the whole 50s swing feel going down in this amazing track. Her's have once again seemingly taken a simple sounding genre, added their own glitz and glamour to it and turned dream pop into swinging dream pop! It's like fresh cooling water, so so satisfying.
Toning it down a tad is track seven with What Once Was. The tempo seems to be toned down but a steady beat is held all the way through which only emphases the whole just 'ride the roller coaster of life man' vibe. Bringing back the almost wining vocals and the slow talking that we all know and love only changes around this track even more. It sounds like the ultimate slow dancing track that would only be played at the sort of parties where people just sit around and talk about the good times. That being said it also has elements of a classic 80s movie soundtrack where it's the end of an era and everyone is sad it's over.
Overall this album is not one to be missed. It carried with it a story that you have to really listen to and enjoy to understand fully. Each track is something completely different and that's what I love so much about it. It's not just one genre, its all of them. All of them mashed together to create an epic band called Her's. Go check it out!
–
Buy the album here: https://thatbandofhers.bandcamp.com/releases
–
–
Charlie
–
All images found from Google Images, No copyright infringement intended