Hello Stranger,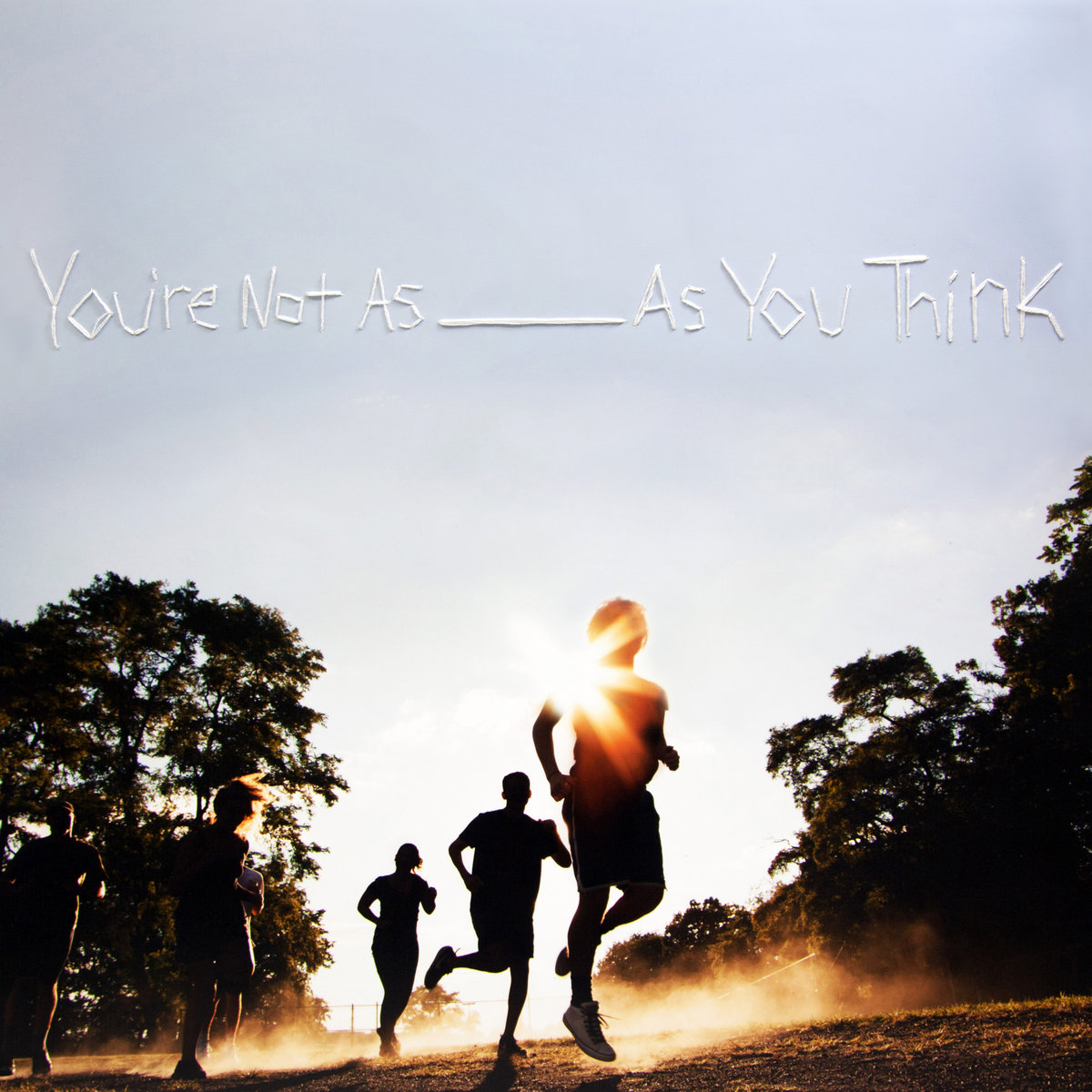 Set for release this coming Friday is Sorority Noise's brand new album, You're Not As ____ As You Think… . This will be the bands third album since forming back in 2013. What you get in this album is a real mix of tracks and at some points styles as these guys don't really do any other type of tunes other than important ones. They range from anger life and death to mental health and hope. It's been said that these guys write songs based around 'what it means to be human'. Which goes to show why they cover so many different topics in their music and seem to show an essence of vulnerability which has also been a key element of their previous albums. This whole album is an emotional bulldozer that focuses on the last year of the bands life. It's safe to say that nothing is left untouched.
The first track on the album entitled No Halo starts the whole album off with emptying Cameron Boucher's soul down on pen and paper in lyrical form. This is very clear all the way through the track that it means something to not only to the main singer but to the rest of the band as well. The guitar in this track really sticks out and makes the whole track sound that little bit more dramatic. However, to go along with this the drums add a real steadiness to an emotionally unstable track full to the brim with passion. Being based on coming to terms with the death of close friends you get a sense of loss and pain even with such seemingly simple song such as No Halo. However simple the track may sound and however dark and almost scary it is the perfect way to start this album.
Skipping onto track three, this track is a toned down and take it slow track. This track has a slightly more eerie feel to it with a slowed down rhythm and tone. It almost sounds like dream pop with elements of the alternative genre. First Letter From St. Sean still follows the general theme of loss and what it means to be human which takes different turns throughout the track. The build up to the end of the track just fills you with emotion and makes you contemplate what you've been doing with your life that's actually meaningful. This is only emphasised by the musical accompaniment of the guitar and drums that gain more intensity as the track goes on. This has to be one of my favourite tracks on the album due to its sheer power and the meaning behind the whole song.
At track five is Disappeared. This adds a more uplifting note to the album which aids in the slow decent towards the end of the whole thing. With its happy go lucky outlook on life itself it makes it all seem alright. It's the type of track that you listen to when you need that little bit of a pick me up during a hard time. With its intense guitar solos and drowned out vocals his song really is a kick in the teeth. It really is a track you sing along to with your friends with the windows rolled down doing 70mph in the blazing sunshine as it just makes you want to hold everything you currently have close to you even closer. This is again one of the tracks listed as the one Sorority Noise have literally poured their heart and soul into both physically and emotionally. And I absolutely love it.
Moving onto number seven on You're Not As ____ As You Think…!Where You Are is again seemingly one of the more chilled out tracks but once it gets going they seem to slam on the gas and go to town doing what they love. This whole track is full to the brim with anti-climaxes and the biggest guitar climaxes on the album. This track just makes you want to go back to your youth when you had literally no idea what you were ever doing and you were perfectly okay with that. It's a real throwback track to the good times back in 90's and 2000's when everything was all over the place but rock was at the forefront of the charts. There is not one thing wrong or strange about this track as it seems to cover everything all at once.
Now the last track I'm going to look at isn't the finale as there is one more after track number nine. Leave The Fan On which is a part of the slow decent towards the end of the album with its dream pop and laid back feel it really doesn't compare to the rest of the tracks on this album as it's that much different to all the rest of the tracks. With its whispy sounding vocals and distance guitar and tense drums the whole combo is like any other track on the album. It's strange to think that this is the same band that we heard at track seven. Well until the sudden burst of guitar and then you defiantly know its Sorority Nosie. This seemingly different take of their normal tunes makes you think about how diverse these guys are and how they are literally just making music they love.
Overall this album is an emotional roller-coaster made to knock you down and think about you for a second. Boucher says that "No matter what I feel, it's going to be OK. Things are going to be tough, but it's going to be fine in the end – and you have to keep going because you just have to. This is how it's going to be. You've just got to do it." There are plenty more interesting tracks to listen to when this album is finally released this Friday via Big Scary Monsters. Its defiantly something for everyone not matter what your taste.
–
Buy the album here: https://sororitynoise.bandcamp.com/album/youre-not-as-as-you-think
–
Charlie
–
All images found from Google Images, No copyright infringement intended