Hello Stranger,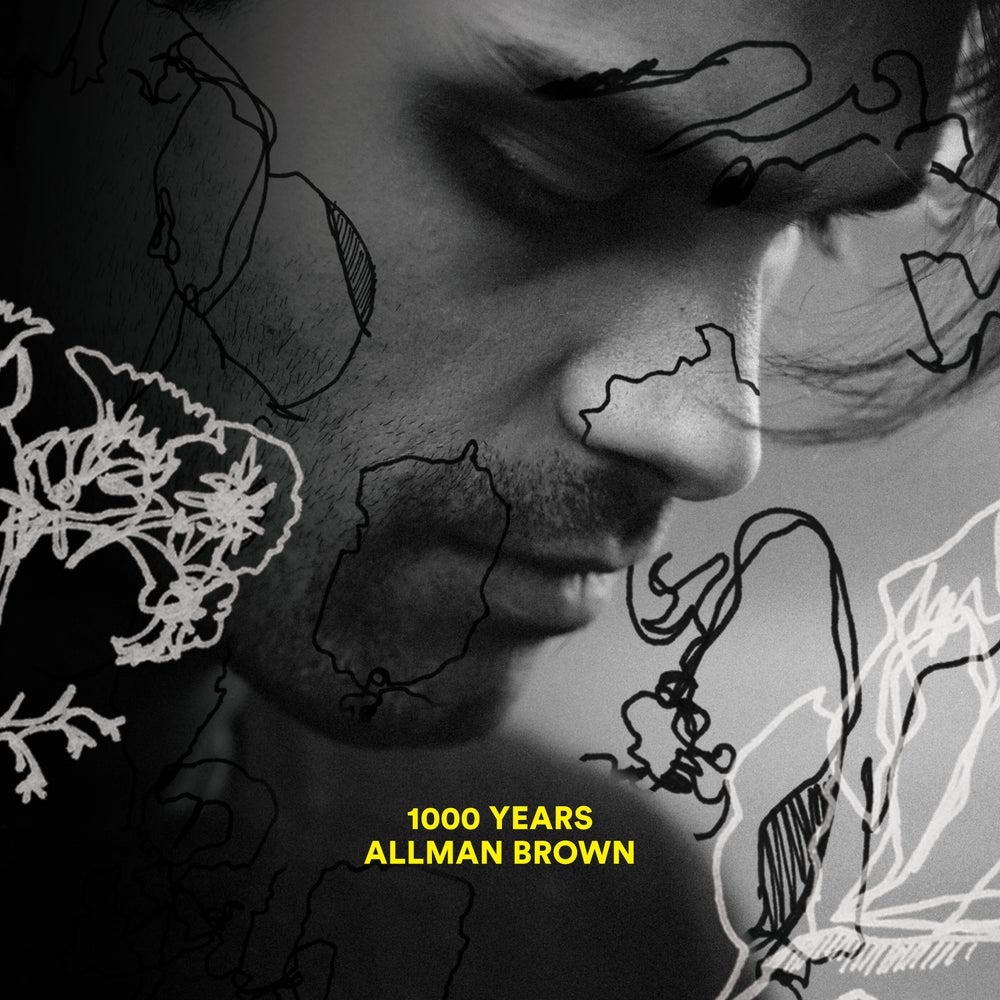 If you're like me and miss Mumford and Sons like a lost limb, then I have found the perfect album and artist for you. Released back at the start of February this amazing debut album by Allman Brown entitled 1000 Years is something else. After taking several years to put together this acoustic guitar-driven pop album the Bombay Bicycle Club and Bon Iver inspired LP is finally here. The album shows that Brown is never afraid to try new things and incorporate different styles into his music. This 11-track record represents and artist exploring his past, present and future with an ever-expanding set of musical tools. He has recently released two new music videos for the tracks Goodbyes and Sons and Daughters both of which are incredible tracks and videos to watch.
The first track entitled Ancient Light represents a break into the world of soft and subtle electronica. This subtle introduction into this genre really get you going for the rest of the album. However, with its calm yet powerful damiana you never lose the emotional punch of the folk-influenced works that he set out to release. With slow yet dream like lyrics that stick into your head almost immediately Brown has really started to grasp the crossover of folk and electronica. This has to be my favourite track out of the album due to its build up to the unexpected. It leads you to believe that more powerful instruments are yet to be introduced but in actual fact what you get at the start is all you ever get. I find this hard to come across in the music industry but Allman Brown seems to do it well and with a sense of maturity.
Moving onto the third track entitled Foolish Love. This track is passion driven, filled with folk based clapping and the effortless strumming of the guitar in the background all the way through it. Its these types of tracks that I feel truly show his more folk side and the passion he's really holding in in some of the more electronic tunes. Something that this track does is bring out the passion in his vocals. It's as if he can't take anymore 'Foolish Love' so to speak, which I feel really fits with the title of the track and the whole persona he's gone for in this album.
Track five brings us round to one of the music videos I mentioned. Sons and Daughters is Allman Brown's collaboration with Liz Lawrence, which was one of the first tracks that made him a known name within the music scene back in 2013. This was a massive first single collaboration for both of the artists as it is soon to react over 4 million streams on Spotify. Listening to the track itself and watching the video you can clearly see why it was the tune that took him to the next level in his musical career. The way the two artist's vocals work together throughout the track is what makes it so good. The originality of it and a sense of purpose behind every note from both artists really help make Sons and Daughters what it is today.
Skipping onto the next track called Rivers, it is again something different from Brown. It's a more traditional folk pop song for me in the sense that there is a part where more instruments are introduced. The whole teasing throughout the album has led to this track which, I have to say isn't as out there and exciting as the others. However, every album has to have a track like this and to degrade it would be unfair and simply not true. So, I say that it's a track that you need to listen to when you're in certain moods otherwise it doesn't quite fit with the rest of the album.
Moving onto Don't Let Me Go which throws a curve ball into this mix of tracks. With its kick drum and minimalistic played guitar chords you really get a feel for a more broken down and back to basics with this track. It's a real foot tapping tune with really catchy lyrics that stick in your head for days on end. I would also go as far to say that this track has a slight country feel to it that subtly carries the tune along. However, I wouldn't say the track itself is country but it does have a slight twist to it every now and then. It adds a little kick into the slow decent to the end of the album as a whole.
Now the final track on the album entitled Goodbyes is also one of my favourites. I would normally leave the last track for you guys to listen to for yourselves but it is such a beautiful track and so beautifully put together it's not to be skipped. The first thing about this track is that its entitled Goodbyes and is the last rack on the album. I think that perfect track organisation if I ever saw any. Secondly, it's such a relaxing and soothing track to listen to over and over again. It's not the sort of tune that will easily bore you but make you think about the things you love over and over again. One word would sum up this track perfectly; poetic.
For a debut album 1000 Years is defiantly up there with some of the best albums going. It shows how far he has come and what he has yet to get to in the next stage of his career. Even though this album took years of perfection to get right I can't wait for the next one! It is pure perfection to the last note.
–
Buy the album here: http://allmanbrown.bigcartel.com/
–
–
Charlie
–
All images found from Google Images, No copyright infringement intended