Hello Stranger,
Its official winter has sent in. Christmas is everywhere even though its only November. All of the things I need to do for my future have to be in at some point around now. And once again this month has bought with it a wave of ideal gigs to go to in the Bath/Bristol area. At the start of the month we had Bear's Den come into Bristol which was a pretty darn good gig. Then it was Cigarettes After Sex which I would have loved to have gone to looking at all of the videos from the gig. To top it all off Bad Sounds are playing a sold-out gig in Bristol tonight which is going to be incredible with several amazing support acts. That's just hope December will also bring a beautiful number of gigs to go to especially as its coming up to Christmas and all that. It's one of the best possible presents to get someone! No hints.
5) Macklemore & Ryan Lewis – Singles
This month has brought to the public a very wide range of music. This included! Macklemore is back and making more amazing controversial music that makes people talk than ever. He has bought out two tracks this month Drug Dealer and Wednesday Morning. My favourite of the two has to be Drug Dealer. Its current relevance must hit home for not only many Americans but other countries with extreme health services and drug issues. It makes people talk about because someone famous decided it was an issue. And what a beautiful issue it is to listen to. Wednesday Morning is not as powerful but no less beautifully produced and performed.
4) Bruising – I Don't Mind/ Rest In Peace Kurt Donald Cobain (1967-1994)
Last week these guys released a set of two songs via Beech Coma Records. These guys haven't been around much recently so when this came out it was rather excited. They do have a couple of tracks out some of which I have reviewed in the past but these tunes are fresh off the press. They have followed their typical style which I absolutely adore as its both retro with a few modern twists too it. I Don't Mind has to be my favourite of the two. For me it's just more of the classic Bruising that I know from previous songs and really fell for when I first listened to them way back when. The other song on this set is Rest In Peace Kurt Donald Cobain. This tune is also incredibly put together and full of chilled out vibes mixed in with the style that we all know and love to bits. It's safe to say that these guys aren't going anywhere any time soon other than up.
3) Luna Bay – Singles
Moving onto number 3 for this month is the brand-new band Luna Bay. These guys where pushed into my radar a few months back when I came across their debut single Colours. This is an amazing song that heavily reminds me of the late Viola Beach. They seem to have grasped the whole 'we want the summer to last forever' vibes which most bands have been following on these past few months. But recently these guys have released a brand-new track called Smoke and Mirrors. 4 months since their debut track they are still creating amazing vibes and relaxing to the ear music. This track is a little more 'let's show off what we can do' which is think is incredible. They really get into the tune and the drama they want to create with it. it's a real kick ass sound with a really deep and powerful bass and guitar combo. This combination makes your soul shiver with excitement if you turn it up loud enough. But hey, these tunes where meant to be played loud and proud.
2) Track Club Party – Singles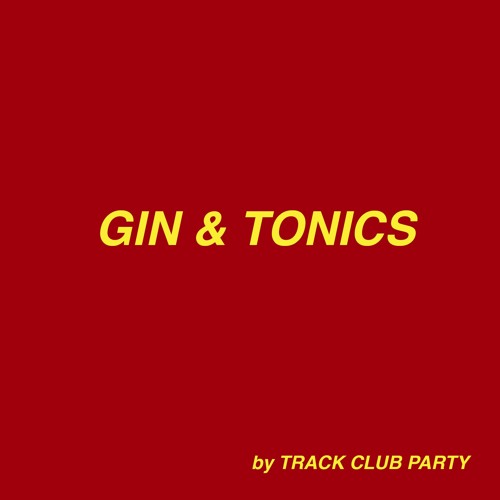 Onto number 2 of this fabulous month its Track Club Party. Now I have literally been listening to these guys for a week maybe less but they have made an impact that deserves to be at number 2. They are an 'influenced by all things 80s' band from Amsterdam with currently 2 tracks available to listen to on Soundcloud. They do have another single coming out this weekend called LFO which I have had a little listen too. I have to say much like their other current tracks it makes you just feel happy when listening to it and that is all I have to say about that track! My favourite so far has to be Gin & Tonics partly because it reminds me quite a bit of The Smiths. The sort of groany and loud but simplistic sounds they have made makes for a fabulous track. Which I have to say for some may be strangely relatable! Their other track I'm Already There is defiantly worth listening too as well with its incredible guitar and pure lyrical skills. These are ones to look out for epically this weekend!
1) The Lumineers – Cleopatra
At the top of the table this month is The Lumineers. And you may be thinking, 'They do that Ho Hey song, right?'. That is correct and yes, I was like that at the beginning of this month but since then my ears have been widened to their new album released April of this year, Cleopatra. This is a whole mix of run away and don't look back songs full of every folk-rock sound you could think of. It is my favourite Lumineers album to date and I think it will struggle to be replaced by anything. From the jazz of Ophelia to the dramas and sadness found in Cleopatra and Angela. Each song has its own way of telling a story which I adore. But there has to be one song that really stands out fully for me, Sleep on the Floor. It's got that whole run away and leave the town you're in now while your young and free. It's so beautifully written and the folk sounds that are created are heavenly to say the least. You can sing along to it all or just simply sit back and let the wonder of the song wash over you. There is no other words I would use to describe this album other than pure beauty.
–
Buy the albums here:
Bruising – I Don't Mind/ Rest In Peace Kurt Donald Cobain (1967-1994): https://beechcoma.bandcamp.com/album/i-dont-mind-rest-in-peace-kurt-donald-cobain-1967-1994
The Lumineers – Cleopatra: http://thelumineers.com/store/
–
–
Charlie
–
All images found from Google Images, No copyright infringement intended