Hello Stranger,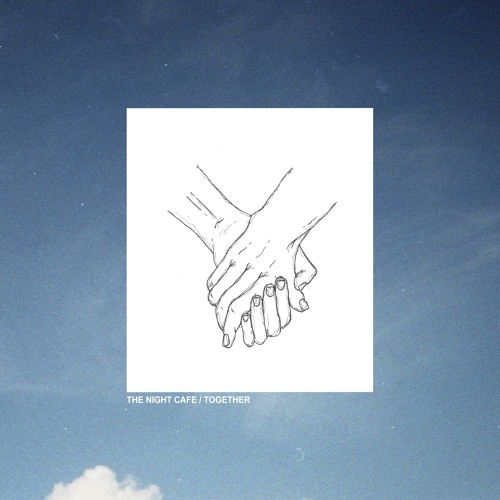 This week I bring to you a small band called The Night Café. This is a 4-piece boy band all the way from Liverpool who have been realising singles for a while now. they don't currently have any sort of album out so I'm going take a listen to some of their singles. I found these guys on Facebook in my feed as an advert, looked at them and loved it. These guys sure know how to make a good little indie song, with clear vibes from bands such as Catfish + the Bottlemen and The Hunna. This sort of combination makes for some ear tingling sounds; I have to say.
I'm starting from the old and working to the new, so first up is Growing Up. This is such a cute little song that I can fully relate to as it's all about being 17 and growing up! Its epic sounding guitar skills combined with clever and well thought out lyrics makes this a really feel good song. There is also a slight Smiths feel to it with the happy sounds but sort of sad sounding lyrics. These lyrics relate to every teenager ever as it just seems to understand and take you away from all the sad and adults things to come for a while. This strange comfort you get while listening is one of the reasons why it's my favourite. The consistent drum and clever guitar combinations also add to its appeal. I would say that this is a very hard song not to love to bits.
Next up is Addicted. This is a slower more romantic sounding song. The pace is bought right down and the vocals are bought back to basics. This song is full of natural flows that seamlessly flow into one another to make one perfect song. Making this type of seamless content is hard and for it to turn up so early on in their career shows definite promise. The whole mix of smooth sounds really gives out chilled vibes that could calm down even the most angered people in this world. This is a really catchy laid back tune with steady beats and heats which are more on the romantic side than anger. There is only one more thing I have to say about this relaxed tune; if it was any more laid back it would be horizontal.
Moving on from the chilled tunes of the past onto the more upbeat side with the next track, Together. This track brings back up the beat and the faster paced drums of their roots. It gets you up and moving around with its more dreamily played guitar and subtlety passionate filled lyrics. All of these combinations bring out what they do best. Fast paced and chilled out they start out on a high that seems to never die or end even when the song is over. The slow sections of the song add a sense of reality into this dreamy summer haze of a song. With its catchy sound and lyrics, you can't go wrong with Together!
Following swiftly on from that is Time. This song brings out all of the amazing talent of Sean the lead singer and his fabulous vocals. He really gets the opportunity to flaunt what he does best. This could also be said for the guitarist who really gets most of the limelight with a relaxed guitar solo which is smoothly combined into the main song. Much like the other songs the lyrics are wonderful and astounding with the right mix of sad and happy. I recon the Night Café could get really sad if they wanted to with some of the lyrics they have come up with. Time really does fly when listening to this song as its over too soon and before you know it's on loop with its never-ending goodness.
Finally, we end on their most recent track Mixed Signals. You can clearly see where these guys have come from musically and where they plan on going. This upbeat and happy sounding track really brings all the talent together. With sad and relatable lyrics combined with intense guitar and kicking drums it really is a Night Café song! it really gets your feet tapping and vocals humming even with the breakdown of music where it all slows down a pace for a bit. That is my favourite part as it only gets better and faster from here on out. Mixed Signals might have the catchiest lyrics of all of the songs so far.
Overall The Night Café really are a band with things to write about and sounds to make. They can do slow meaningful tunes or fast paced relatable tracks. It's a real mix that works for everyone. I'm so glad these guys technically found me as they are the perfect band to listen to whenever you feel like it. I honestly can't wait for these guys to come down to Bath or Bristol so I can see them live and feel what types of emotions they are feeling and make the cord feel. They also need to get a small EP out soon as there is only a certain amount of singles a girl can have, yah know?
–
–
Charlie
–
All images found from Google Images, No copyright infringement intended