Hello Stranger,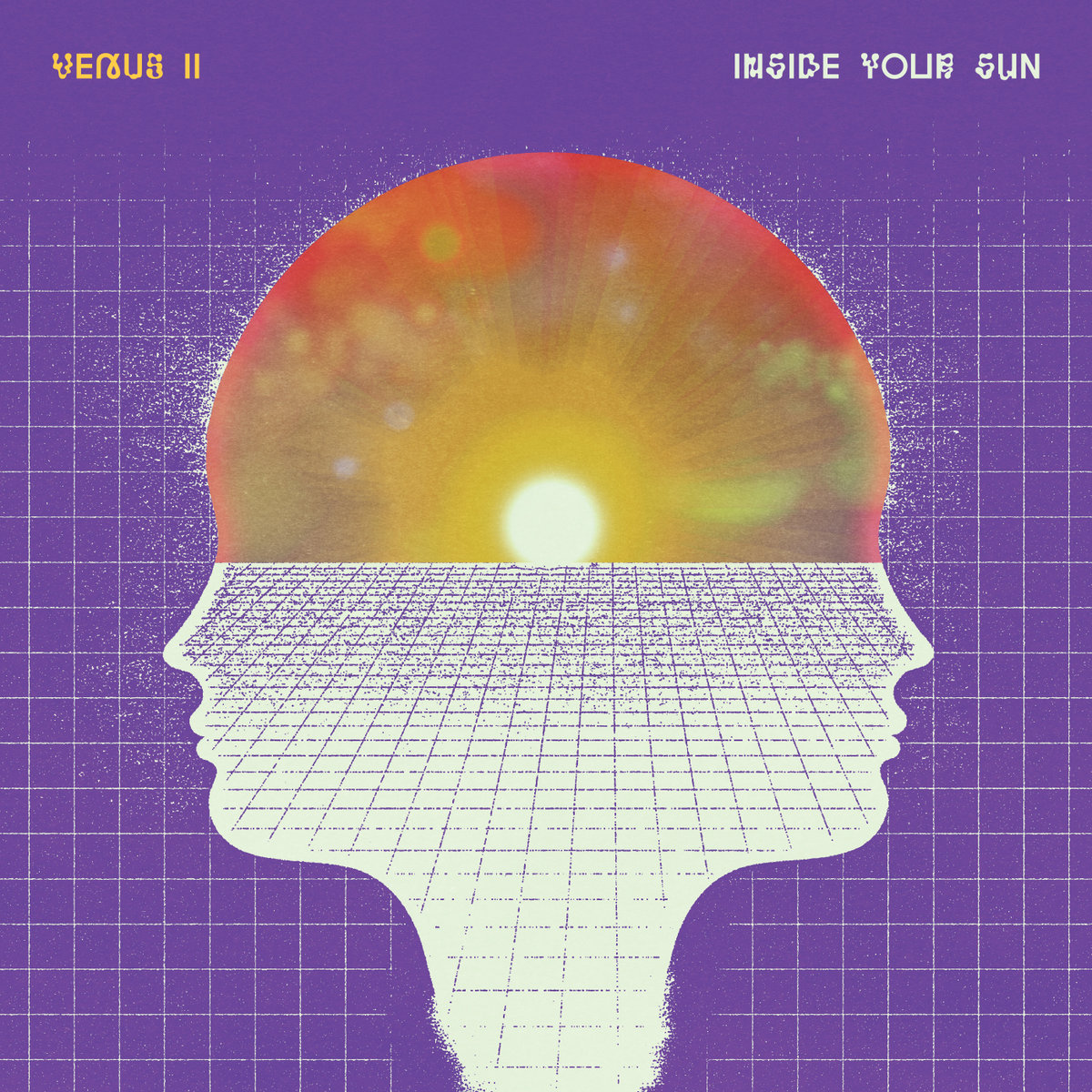 Today I bring to you Venus II debut album Inside Your Sun. This Australian duo is made up of Jarrad Brown from Eagle & The Worm and Dorsal Fins, and Ryan Grieve from Canyons. These guys came together to make some really cosmic disco tunes after Jarrad had made up a few demos and needed a little extra help from his producer friend who runs Hole in the Sky Records. Which is defiantly worth checking out. This album is different to what they would normally produce but it reflects what they are feeling right now and that's what I really love. This album was released worldwide 19th August this year and the reception for this album was nothing like they expected with a wide variety of blogs and magazines throwing it praise from every direction.
One of my first favourite tracks is the title of the album, Inside Your Sun. This is an intense techno song filled with psychedelic moves and dreamy notations. This is defiantly a clear theme throughout the album. It has a real 80s/90s feel to it with an established beat with a wash of creative guitar. This really brings me back to the times when it was cool to go to discos and jam out to these types of songs all the time. However, the lyrics add a sort of modern yet indie spin on the whole song which I really love. It's a real mix of different aspects of music that really do work quite well together with the catchy lyrics bringing it all back together. Track 2 also has in it some pretty awesome video game sound effects which make it that little bit more unique and special.
Talking of catchy, track four is the queen of catchy with the funky title of, I Want U 4 Myself. This song is my favourite by far out of all of the songs on this LP. It continues on the 80s inspired theme with quirky synths yet dreamy vocals. It very much reminds me of the TV show Stranger Things due to all of the sounds within in it that work so well together to create such a perfect sound. This sound is accompanied perfectly by the catchy lyrics and poignant synths that add a sense of drama and edge to the song. This song was stuck in my head for a long time after I listened to it for the first time and this was in no way a bad thing! It is such a pretty song full of beautiful sounds and perfection.
Unfortunately, this is all I have time to review this week as I'm off to Iceland tomorrow and have been trying to catch up on a little work. It's sad I know but this album is truly amazing and is defiantly worth a full listen if you need some more modern 80s themed techno dream music in your life. I will, for sure be listening to this album on the plane to keep me going. Normal service will resume next week for sure!
–
Buy the album here: https://venusii.bandcamp.com/releases
–
–
Charlie
–
All images found from Google Images, No copyright infringement intended