Hello Stranger,
SUMMER IS OVER KIDS! That's it, back to school! Get back to that job of yours and do that work. Stop going to the beach. Start stocking up on hot chocolates and jumpers because winter is coming. Of I'm sort of joking about all of this as it will most likely stay warm for a good month more. So let us bask in the summery sun one last time on this last day of August. For me it was a mixture of a month from very high highs and very very low lows but that's life strangers. August was full of festivals from Boardmasters to V-Fest to Reading and Leeds and Green Man. Most just spent their summers wishing they were at one of these and I was one of those unfortunately. On the plus side of August Blossoms released their debut album and the Stranger Things soundtrack is going to be released on vinyl!
5) Thom Byles – Singles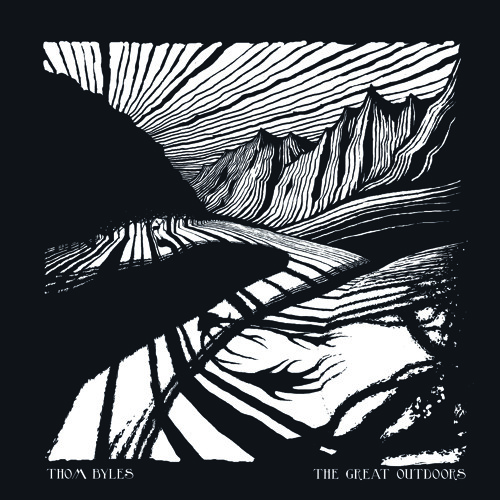 Thom Byles, who now performs and releases music under the name Hanging Valleys, has been an artist this month that I have kept going back to. His beautifully simplistic guitar playing and dramatic drums seemingly work so well together. His lyrics on the other hand are something else. He really gets to it with a real sense of emotion and love both in his voice and lyrics. I can't seem to find an artist that I could compare him to. He really does have a way with words. My favourite song of his has to be The Great Outdoors. The way his whispering voice brings power and feeling into the simplistic playing of his guitar. It's a song that really does speak to you and help you through the not so fabulous times. It also has such a happy little instrumental half way through it which really does make me smile. It is also the perfect road trip song. Can't you just imagine getting lost in the middle of know where with your friends listening to this? Pure perfection.
4) Hey Violet – Brand New Moves EP
16 August Hey Violet came back onto the musical scene with some brand new tunes! This EP is nothing short of fabulous and I have been listening to it a lot ever since it came out. Brand New Moves is an EP to show everyone that they have matured into their style and have no shame what so ever in doing so. It is only a small EP made up of 3 tracks but packs a lot of punch with tracks such as Fuqboi and Pure really getting you going. But my favourite has to be the title of the EP, Brand New Moves. It's a very groovy and more sophisticated song to start out with. Then it just gets sexier and sexier the more you listen to it. It's an amazing song to foot tap too and sing is a vaguely sexy voice too as well. The lyrics are so simple yet rather clever at the same time. It would appear these kids have grown up a little bit and have really found a style that fits into what they really want to sing about. But I still really lover their first proper EP I Can Feel It. It is a classic.
3) Oscar – Cut and Paste
I have loved Oscar from the start with his purely stylish fashion choices and deep and meaningful songs. I have to say I haven't really listened to this album much this year after it came out mid-May. I have been listening to Breaking My Phone with GIRLI because that is possibly the best version of that song going. The original is amazing but it's something about her rapping that gives the song an extra power! Cut and Paste as an album has one incredible song after another from track one all the way through to track ten. From Sometimes to Breaking My Phone to Good Things my favourite track was pretty hard to pick out but has to be Beautiful Words. For me this song is what started my love for him. With its raw tin sounding drums erratic keyboard and beautiful lyrics. Oscar within this song is a matured individual singing from his heart in such a perfect way. He sounds much older in this song than the rest of the songs on the album but an element of maturity goes a long way. Yet his voice sounds really nostalgic and really makes you want to sing along. This album overall really does make any day better.
2) The Naked and Famous – Passive Me, Aggressive You
I can't say I have been a fan of these guys for long but I have been listening to this album for the whole month. The Naked and Famous is a five-person band from New Zealand based in Los Angeles and have been making sweet sweet tunes since 2007. These guys are the bee's knees when it comes to making indie electronic music and this is what this album is all about. This is their debut album that was released back in 2010 and I can't really say this for most albums but for this one every song is incredible. They all seem to work together to make one amazing indie sound. All of the songs have their own place but the one that I feel is the best has to be Punching In A Dream. With its electronic sounding mix of sounds and groves, it really hits the need for electronic indie music. This song also reminds me a little of Kids by MGMT which is another fantastic sounding electronic indie song. these guys are back very soon with a brand new album Simple Forms due for release mid-October of this year. It's something to look forward to!
1) The Wombats – A Guide to Love, Loss & Desperation
The album I have been listening to the most this month is The Wombats 2007 album A Guide to Love, Loss & Desperation. Now I have loved The Wombats ever since I was a small kid and this month I really listened to this album quite a fair bit. Every song on it is a hit and you would be surprised as to how much you recognised the songs. I had completely forgot about it until Moving to New York came on shuffle. This is one of my favourite songs on this album but the all-time favourite and possibly my all-time favourite Wombat's song, Let's Dance to Joy Division. It's such a catchy song that can really get into you head if you're not careful. It is such a perfect song to listen to when you're not feeling your best as it has such a happy and upbeat sound to it. Yet if you listen to the lyrics for just a little bit it sounds rather sad. But none the less this drunken night out of a song really gets going no matter how sad your feeling.
–
Buy the albums here:
Thom Byles – Singles: https://hangingvalleys.bandcamp.com/track/the-great-outdoors
Hey Violet – Brand New Moves EP: https://itunes.apple.com/us/album/brand-new-moves-ep/id1137223351
Oscar – Cut and Paste: http://oscar.tmstor.es/
The Naked and Famous – Passive Me, Aggressive You: https://thenakedandfamous.bandcamp.com/album/passive-me-aggressive-you
The Wombats – A Guide to Love, Loss & Desperation: https://www.amazon.co.uk/Guide-Love-Loss-Desperation/dp/B000TZGQKE
–
–
Charlie
–
All images found from Google Images, No copyright infringement intended