Hello Stranger,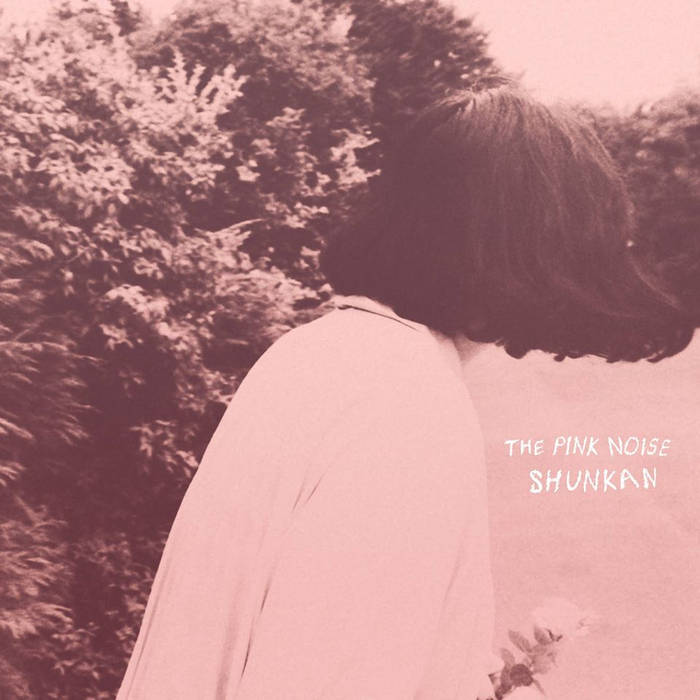 It's very very late on a Friday and I do apologise for the time this has gone up. I had a little emotional problem to deal with. Today I bring to you Shunkan and her 2015 album The Pink Noise. This was the follow up to her sell out EP Honey, Milk and Blood released via Art Is Hard Records, which is fast becoming one of those go to record labels for amazing music no matter what the mood. Its slightly different to the previous little EP as its more rounded and smoother sounding. Which to me has taken away her uniqueness in an ever so small way. Marina Sakimoto herself says that 'The inspiration was honesty and clarity, and the struggle of keeping your demons at bay. The lyrics are vulnerable and straight forward with hints of abstract imagery and setting.' So let's take a little listen!
The first track on The Pink Noise is called Garden. It is a super intense guitar based song that reminds me a little of some of Grimes latest songs. The guitar is a very very key part of the song which really makes it its own character. As it really carries the lyrics onto so many greater things. It really brings across the indie punk vibes that she has gone for within this album and makes even more event the more you listen to it all. The best thing about Garden as a track is the powerful Wolf Alice kind of solo they have at the end. Every instrument used has been mixed together to make one super solo that is played with such force and passion. Garden really wakes your ears up in the most beautiful way.
Next up is track 2, Our Names. This is short little track that was released as a little single as part of the album earlier in that year. You mustn't underestimate the content of this song as this is unlike any other 'interlude' song I have heard so far in my life. It has such a flare and passion within it that is instantly loveable not only because it's so well produced but because it is relatable. It's a really fun and exciting song that I can't really come to terms with. It really is a snap shot of what this album is about and stands for.
That fabulous little track leads onto the favourite by many from this album track 3, Peter. Big city loneliness is a key in this song. We have all been there, even it was when we were kids. The dreamy and somewhat repetitive lyrics make for a pure masterpiece of a song. in your face and up front and to the point Peter really is a song that can be put on repeat and it would change every time. One time you'll listen to the lyrics the next the drums and the guitar. I would as far to say this song is more of the aggressive type on this album which I really love as no album, no matter the genre or artist, needs a vaguely aggressive song.
Skipping a couple of songs and moving onto track 7, Paleontologist. This is the song that led me on to finding the whole album. It's the calmer side to Shunkan and I really love this side to her. It's the lo-fi homemade side to the album. This has to be my favourite song as it really brings you back down to earth but heart breaking at the same time. It's one of the catchiest songs on the album with its strummy guitar floaty vocal combination. Paleontologist shows off what they can do as a band and individuals so well and gets to the message quickly which I really love. You can't go wrong with a lead guitar song and beautiful lyrics.
Overall this album is so intense and dramatic and in your face. Yet it also speaks to the people by touching on personal issues which many fans can and will relate to. I would go as far to say that it is an album that fixes the broken hearted and breaks the breaking hearts. I really don't know how else to describe it other than telling you to go listen to it for yourself and making your own mind up about it. Beauty comes in many formats and The Pink Noise is one of them!
–
Buy the album here: https://artishardrecords.bandcamp.com/album/the-pink-noise
–
–
Charlie
–
All images found from Google Images, No copyright infringement intended