Hello Stranger,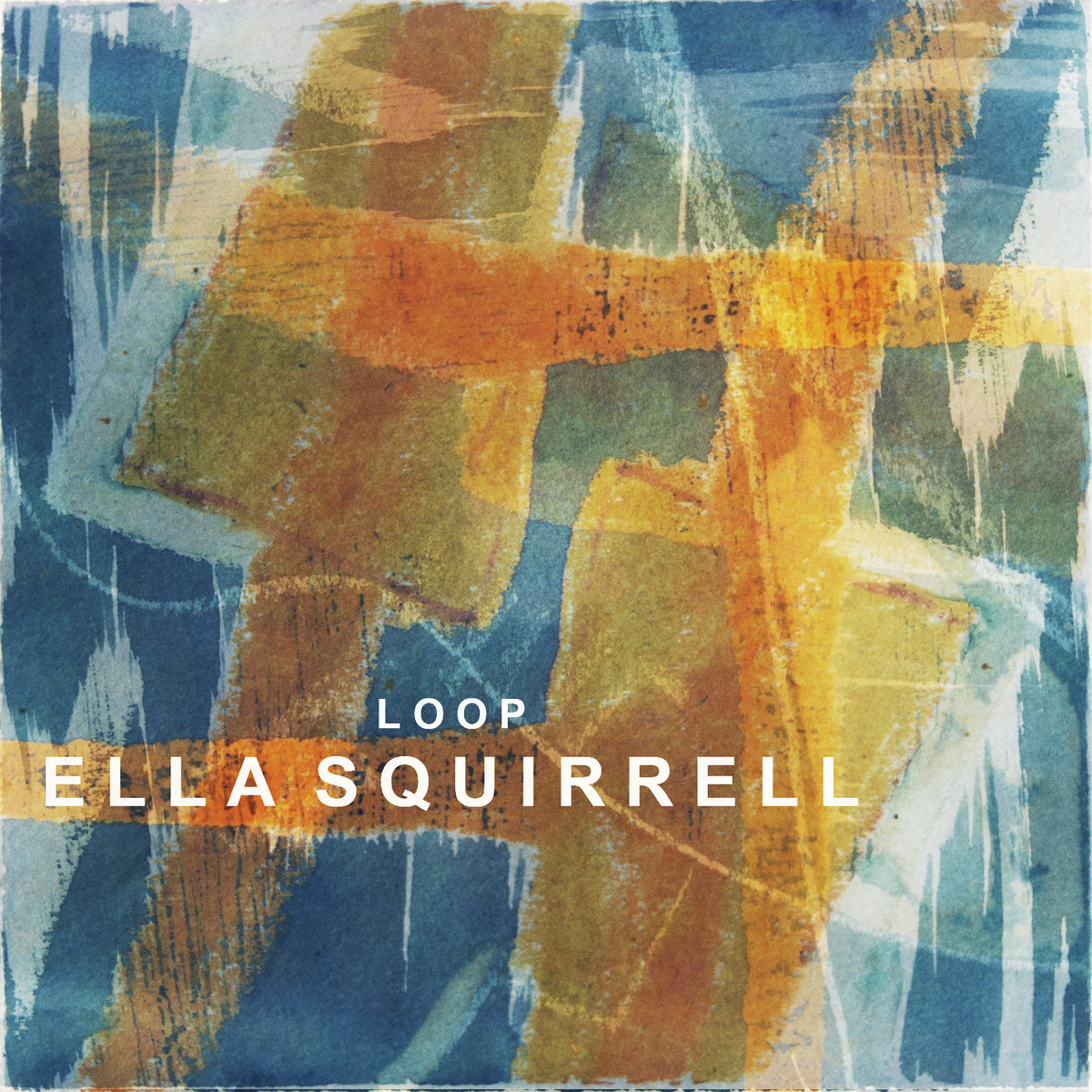 Today's blog post is based on when I went to Falmouth University for an open day. It is a super nice place with lovely people and while I was having lunch Ella Squirrell was performing. I had never heard of her before but I have to say she was amazing. Ella did a little acoustic set by herself of some of her songs and it was so relaxing and made me feel so chilled out when I listened to her. I have to say not many where paying attention to her performance to start with but after a couple of songs people stopped talking about their futures and started to listen to the present. When I got back home after that really long day I listened to this EP and it's a little different to her acoustic tunes. I do still really love it though so I'll crack on with my favourite songs.
One of my favourite songs on this EP is track 2, Trust a White Dove. This song is emotional and heartfelt in both the way its sung/performed and the way it's written. It's such a smooth song as well, as at points its very jazzy and almost blues like with a slight hint of folk, which is what I was really drawn too when I heard her perform. I would also say that this sound, although very well put together and produced, has an element of raw 'bedroom' recording to it. This gives it an interesting twist and shows how Ella can make this type of style her own. This style that she has managed to create in this song is smooth and relaxing to listen to and could calm anyone down into a peaceful state of mind. Trust a White Dove is also such an elegant song and has a sort of floaty and wistful feel and vibe to it which adds to the overall blues folk peaceful feeling I got when I listened to it for the first time.
The next song I really love on this Loop EP is Loop, track 3. This track is a really, I want to say, stereotypical jazz/easy listening song. It's got that instant pop jazz vibe too it as soon as you hit play and that's what I love about this song. there is no messing around, just straight into the music and chilled out tunes. The song has a very up and down sound to it, in terms of rhythm and beat. Ella's voice in this song really pulls the whole song together with a sort of floaty and airy feel to her voice. Yet, the whole song, although not obvious, still has a slight folky element to it in the way it's put together and produced. This really puts the Ella Squirrell stamp on it, for me, as that is what I first heard from her. It also has the sort of raw bedroom produced and recorded feel to it as well, I'm not sure if it was or not BUT it still has that sort of vibe that comes with recording in the comfort of 4 familiar walls. I really love this feel to the song and how it is jazzier than the rest of the songs on this EP. It's such a lovely twist!
Overall this EP is a clear show of Ella's talent in both her song writing and her ability to switch between styles/genres so freely and easily with no trouble at all. I have to say that I prefer her folk type music to her jazzier music. This is just purely down to personal preference on genres and the fact that I listen to more folk than jazz. But she has nailed all the genres she has covered on this EP, each song has its own unique style and vibe. Which some musicians find hard to do as they tend to just stick to one vibe and go with that their entire career. For some that works but for many it doesn't. Ella, however, has a variety of genres and themes securely under her belt, as the phrase goes. The way her songs are written as well, are amazing and so beautiful in so many ways. She definitely has far to go in her career and is one to keep an ear out for in the future.
–
Buy the album here: https://ellasquirrellmusic.bandcamp.com/releases
–
–
Charlie
–
All images found from Google Images, No copyright infringement intended