Hello Stranger,
ALRIGHTY! Where did March go? It has been and gone and not much really happened in my small insignificant world. Quite a few things happened in the music industry though. There have been several announcements for festival line ups including Glastonbury and Truckfest which both look super amazing. I honestly wish I could go to ether one of them, but for me Truckfest more than Glastonbury as I feel they have a better line up. Catfish and the Bottlemen have released some new tunes from and up and coming album and tour combo. All of the tracks are single words and I really love that. It is, in my books, super creative and as far as song title originality is concerned. I also still haven't listened to The 1975 new album all the way through yet, which is one things I really need to do before next month ends. Any who, I hope your March was as vaguely interesting as mine was! On to the tunes that have been singing in my ears for a month(ish):
5) Johan Heartbeat – Westend EP
This album is not something I would have personally picked out for myself to listen to but when it was so kindly sent to me by the lovely people at Honey Peace Records on vinyl I had to take a listen. I have to say it took a bit of listening to fully appreciate this EP and the tracks on it. The tunes remind me of Pizza Times EP and a bit like The All-American Rejects/The Killers lyrical style. Catchy yet sometimes overly passionate and complicated. I have to say though it has grown on me as a record as I have picked out a favourite track. This is track 1, Back On The Road. It's a very summery song in my eyes, it just has 'that' beat to it. It is a key song for my summer this year as it has the right mix of foot taping drums and electronic synths. It sounds very electronic and then it surprises you with a small guitar solo and I just pulls the whole songs together in my eyes. It's a super good song and I would say that it is a good listen for all those who love that subtle summery, long drive vibe to a song.
4) Sad Culture – Single
This, again, is not an album but i have been listening to it non stop. It is one of the latest songs from the Art Is Hard Pin Pals club, in which you receive a pin to do with the song and a download code. I think this is one of the most super creative music subscriptions out there at the moment. What's not to love about it? Super cute and cool pins, plus amazing music pretty much every month for a year. It's such a cool thing to receive every month. So the latest pin is Raspberry Ooze by Sad Culture and the pin is of John Candy from Cool Runnings. Cool Runnings is more or less the inspiration for this song as a clip from it is used right as the start of the song. I love it when there is speaking in songs from somewhere else like a film. Its reminds me of the quotes that some books have at the start. This is a super creative song you think it goes round one route then it just goes down another even better jangle pop route. It is a super summery song, again, but it is all about 'Uncomfortable evenings in pubs with music that's too loud, parties where every surface is sticky, no one has a spare lighter, your girlfriend's vomiting raspberry coloured sick…but generally you feel ok'. It is one of my favourites. Check out Art Is Hard, they are really pretty cool.
3) Koi No Yokan – Demos Vol. 1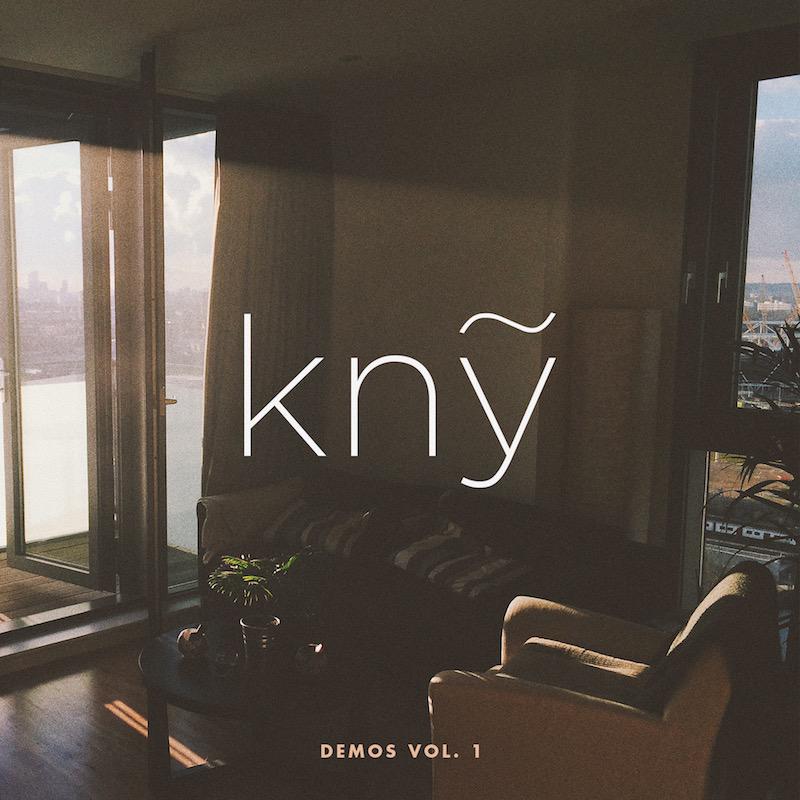 This next album is something that I wouldn't normally be found listening to that often but March, for me, has been the month of dream pop. I really love this album even though it's just a demo full of 90 second songs but it is 6 tracks full of sounds that are just plain relaxing and peaceful to listen to. This whole album is so chilled to listen to whilst doing literally anything at all. It's so simple yet so beautiful at the same time and I really do love that. I found Koi No Yokan's music whilst watching a Bertie Gilbert film and he repeats Road Trip for 4 minutes and its literally the most soothing songs to listen to on repeat. I didn't even realise until I listen to the track on its own. The actual song is only 31 seconds long yet it feels like it goes on forever. Road Trip is by far my favourite songs as it's so blissfully simple yet makes you think the most complex of things. This whole album is free on Soundcloud and I would highly recommend getting it as it's too chilled not to get. It just makes me want to go out and lay under the clouds, all spaced out and smiley. It's perfect.
2) Birocratic – leftovers
Now I literally only started listening to this band/album/collection of songs last week and it was instant love. The way I would describe leftovers as an album as a whole is, relaxed no cares jazz pop. There are no hidden tricks when it comes to this album and what it has to offer is what it says on the tin. No scam here kids just smooth jazz pop city vibes. It is the sort of album that I have on in the background to make everything go smoother and make me seem classier than I actually am. It was super hard to pick a favourite because this album all links up to make one amazing smooth tune that I could have on repeat and not notice for hours until somebody told me to change the tunes. So as hard as it is I'm going to have to go with track 8, Barba. This is purely down to the fact that it mixes older sounding classic type music with a modern twist. I really love this type of song as it brings the old and the new together in a weird musical mash that really works better in a physical form than on paper. It's such a relaxed album, which is perfect for revision music.
1) Mumford & Sons – Wilder Mind
Now top of the tree this month is Mumford & Sons and this is purely down to PROJECT RED. There were a few covers of Mumford & Sons and it made me want to listen to them a lot more, especially this album. It's more of a rocky album than their two previous ones which I really love as it made them seem more daring and willing to change their set around and try something new and fresh. It is the type of album that takes you on a guitar banjo emotional journey. I really love it as it turns a different corner with every track, which I think is a skill that needs to be praised a bit more. Now picking a favourite track was as easy as pie as it stood out for me as soon as it was released. It has the raw lyrical Mumford skill and talent in it but is given a whole new meaning when played like it is and put with the intense guitar is has been put with. Believe is a song that sticks out like a beautiful sore thumb on this album. It is so perfectly played and pieced together with precision and pure talent. It's amazing and I love singing along to it every time I hear it. I also adore track 5 too.
–
Buy the albums here:
Johan Heartbeat – Westend EP: http://www.honeypeacerecords.com/#!johan-heartbeat/c24x2
Sad Culture – Single: https://exit.sc/?url=http%3A%2F%2Fartishardrecords.limitedrun.com%2Fproducts%2F569128%3Fpreview%3Dtrue
Koi No Yokan – Demos Vol. 1: https://soundcloud.com/knymusic
Birocratic – leftovers: https://birocratic.bandcamp.com/album/leftovers
Mumford & Sons – Wilder Mind: http://store.mumfordandsons.com/*/Music/
–
–
Charlie
–
All images found from Google Images, No copyright infringement intended